For in-depth information about the trails, see the La Larr Ba Gauwa Park website.
34 kilometres of mountain bike trails showcase the stunning mountain views and unique rock formations of La Larr Ba Gauwa Park.
In fact, 'La Larr Ba Gauwa' means 'Stones and Mountain' in the Dja Dja Wurrung language, as spoken by the Traditional Owners of the country where the Park is located.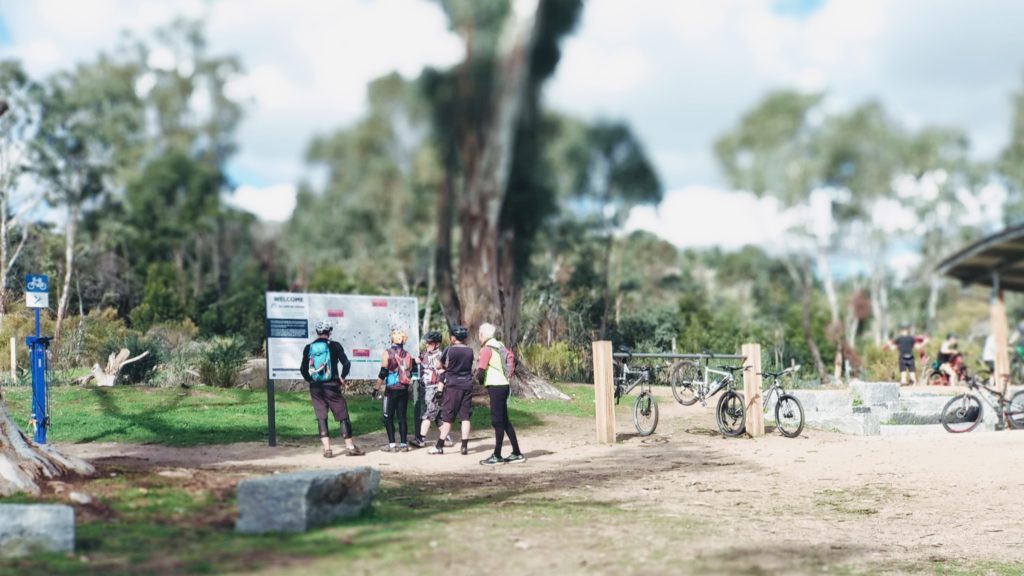 Car parking for riders is in Harcourt, connecting directly to the trail head via a bike path that runs parallel to Market Street. From there, take your pick of the trails, from a leisurely beginners' loop to technically challenging cross-country rides with chutes, berms, drops, jumps and rock gardens.
A short ride from the village of Harcourt. Just over an hour from Melbourne. La Larr Ba Gauwa preserves cultural significance and local history within one of Victoria's newest and greatest mountain bike trail networks.
When you visit, be sure to BYO water—there is no potable water at the Park.