Harcourt Valley is home to many businesses and professionals who'll keep you well supplied and help you get the job done.
In this directory, you'll find:
To quick-skip to a category, click on it in the list above.
Like our village itself, this business directory is ever-evolving. Businesses and professionals that are based in Harcourt Valley may claim a free listing. If your business is eligible and you'd like to get listed, send us your details via this easy online form.
SHOPS
FRUITS, WINE & CIDER
ACCOMMODATION
CAFES & REFRESHMENTS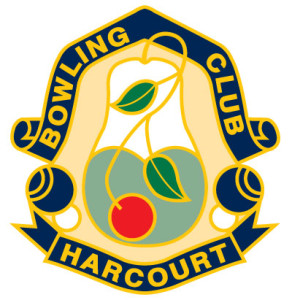 One of the friendliest Bowling Clubs around. Drop by for a game or a drink. Visitors welcome.
harcourtbowls@outlook.com
(03) 5474 2494
PO Box 35, Harcourt VIC 3453
13 Bagshaw Street, Harcourt
www.harcourtbowlingclub.com.au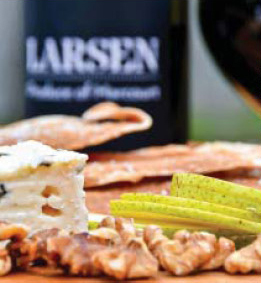 Wholesome food made with local produce. From breakfast through to after work drinks, plus dinners on weekends. Features a great range of wine, beer, cider and perry from regional producers.
info@harcourtproduce.com
0430 302763
115 Harmony Way
www.harcourtproduce.com
AUTOMOTIVE
TRADES
INDUSTRY
LANDSCAPING & EARTHMOVING
AGRICULTURE & STUDS
ARTISTS & ARTISANS
PERSONAL SERVICES

Vicki is a Registered Marriage Celebrant. She lives in Central Victoria and travels wherever love leads. This Celebrant officiates weddings, commitment ceremonies, end of life ceremonies and more.
vicki@thiscelebrant.com.au
0414 716365
PO Box 98, Harcourt VIC 3453
http://www.thiscelebrant.com.au
Focused on the unique treatment needs of your muscular discomfort and pain. Corporate consultancy and individual appointments are available for adults and children.
rpaten@live.com
0438 974449
www.massageandmindfulness.com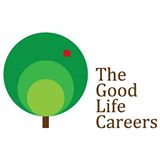 Resumes, job applications and interview coaching to help you get that job!
hello@thegoodlifecareers.com.au
0409 070930
www.thegoodlifecareers.com.au
BUSINESS SERVICES
ONLINE BUSINESSES
Small batch, freshly-milled wholegrain flour. Goodness Flour is different: Stoneground to retain the fibre, good oils and nutritional qualities of the wholegrain. Available at Castlemaine Farmer's Markets or contact us directly to be included in our weekly delivery run.
hello@goodnessflour.com.au
0427 132 601
PO Box 78, Harcourt, 3453
www.goodnessflour.com.au
Online home-study courses in organic production, pruning, pest and disease control, grafting, preserving and more. A Harcourt Organic Farming Co-op enterprise.
info@growgreatfruit.com
69 Danns Road, Harcourt
growgreatfruit.com
Online sales of imported Tibetan Products, supporting Tibetan's living in exile by sourcing Tibetan craftspersons and agents in India, Nepal and elsewhere.
sales@tibastro.com
(03) 5474 3213
81 Barker Rd, Harcourt North
www.tibastro.com
GET LISTED
If you are a business based in Harcourt valley, use this form to get listed here.