58km of picturesque bush walking and mountain biking awesomeness. The Leanganook Track wends from Castlemaine to Bendigo. Some of the most stunning countryside along the way is found where the track crosses Harcourt Valley and climbs the majestic Mount Alexander.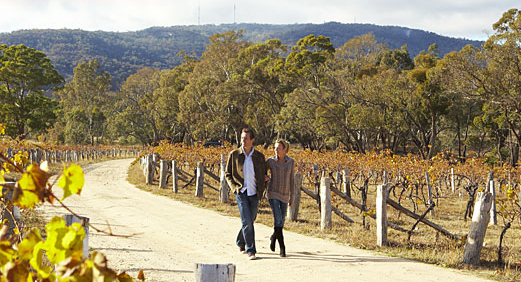 The route over Mount Alexander is suitable for walkers, while cyclists take an alternate route—they skirt the west side of the mount via quiet farm roads and head through the township of Harcourt itself.
Away from Mount Alexander the character of the Track changes dramatically. Following a section of the historic Coliban main channel, the Track runs into the heart of Bendigo. It's a hoot for mountain bikers and a great day out for bush walkers.
Ride time : 5 – 6 hours
Walking time : over 4 shortish days
The Leanganook track is the northern-most section of The Goldfields Track, the full length of which is 210 kilometers.
For more details, maps, weather and track condition reports, visit www.goldfieldstrack.com.au.