Lang's Lookout, Mt Alexander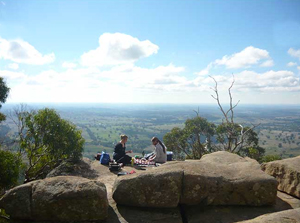 Lang's lookout is named for Colonel J H Lang, who was first to drive a motor vehicle along the crest of Mount Alexander. Lang's Lookout gives an extensive view to the North and North East.
Major Mitchell's enthusiastic descriptions of central Victoria were written after he had taken in the view from this vantage point.