La Larr Ba Gauwa Park is home to the famous Oak Forest and the Harcourt Mountain Bike Trails. It can be, in turns, dreamlike, fascinating and thrilling.
La Larr Ba Gauwa means 'stones and mountain' in the Dja Dja Wurrung language, as spoken by the Traditional Owners of the country on which the Park is situated.
Park lands
The park includes the regionally renowned Oak Forest: a favourite place for picnics and the home of the annual Harcourt Easter Egg Hunt.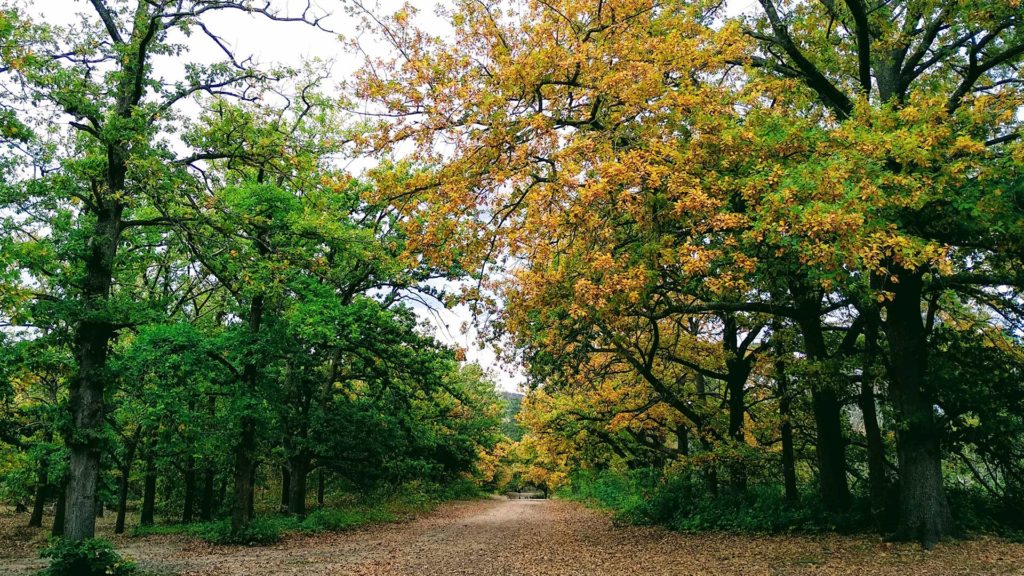 Walkers and horse riders are welcome to traverse the walk tracks and emergency access roads that crisscross the landscape. They must stay off the mountain bike trails though, for reasons of safety and conservation.
Mountain bike trails
Harcourt Mountain Bike Trails at La Lar Ba Gauwa Park have quickly become one of the regions leading tourist attractions.
Eleven trails cater to riders of all abilities from beginner to advanced. They integrate the natural landscape and unique rock features, showcasing some of the most stunning views that Mount Alexander has to offer.
Trail maps are available in the village of Harcourt and in the park. If you've got an iPhone, you can access them via the More to Explore app.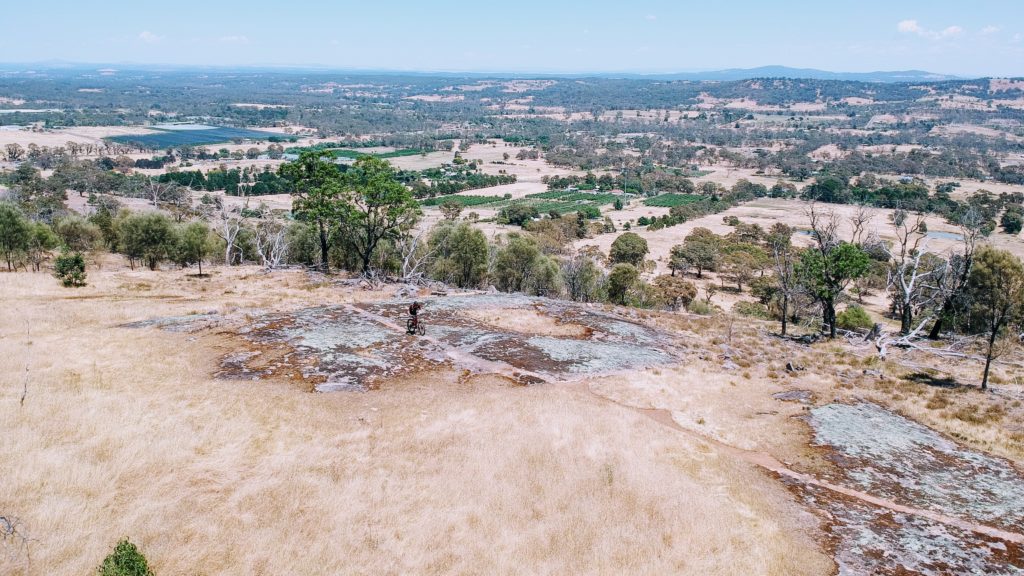 The unique trail head shelter was designed by the Dja Dja Wurrung Aboriginal Corporation. The trail head also includes a bike repair station.
Parking
There is no car parking for bike riders at La Larr Ba Gauwa Park. Parking for La Larr Ba Gauwa Park is in the village of Harcourt, opposite the CFA. Just follow the signs from the Calder Freeway.
From there, you can ride a purpose-built off-road path that runs alongside Market Street and Picnic Gully Road. It takes you directly to the mountain bike trail head.
How the park came to be
La Larr Ba Gauwa Park and the Harcourt Mountain Bike Trails were developed under the sponsorship of the State Government Department of Environment, Land, Water and Planning. Largely taking place in 2017, it's progression is recorded in our online archive of the development.